Welcome Message from 2019 President Ellen Chung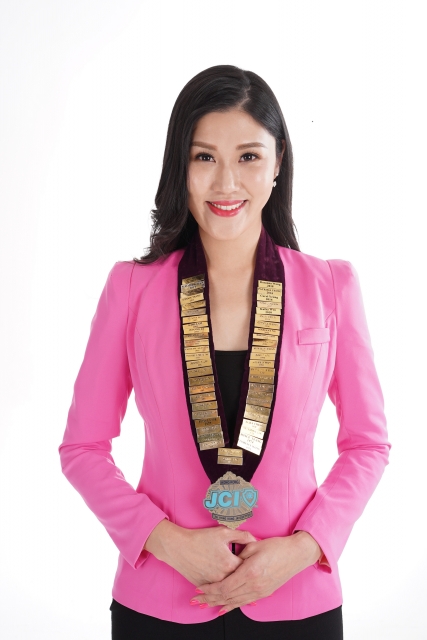 2019 President Ellen Chung



"The Golden Past, A Gleaming Future" is the core theme of JCI Hong Kong Jayceettes in 2019, which marks our 50th Golden Jubilee celebratory milestone. We have been dedicated to nurturing the caring and daring female leaders in the area and promoting fair and integrated communities. We shall continue to lead and serve our community; to provide development opportunities for young people, and to nourish new young leaders for active citizenship movement.
I am honored to have been afforded the privilege of serving as the President of JCI Hong Kong Jayceettes in 2019!
Members are our greatest assets! We highly appreciate the generous and unfailing support from our fellow Past Presidents, Senior Members and Full Members throughout the past years! Taking this opportunity, we would like to gather all members to celebrate our 50thGolden Jubilee on 19thOctober 2019! We shall re-connect with our long-time friends and make new allies as we collectively embark on the next decade of creating positive changes to the world.
Throughout the years, we advocate to engage new prospective female members who are interested in community-related topics and seeking for self-development opportunities by implementing numerous project campaigns and workshop to provide new horizon for our members that amplify positive impact to our community.
Riding on the success of our SDG Junior Ambassador Programme, we are delighted to continue with this initiative in advocating SDGs locally and globally in an interactive and impactful way. We strongly believe planting a seed in our future young leaders that can multiply the impact to their peers, family and friends through quality education that together we can create a greener lifestyle and sustainable future.
It's the age of female leaders - to foster our belief in women equality and female empowerment, we shall bring our flagship "Woman Elites Series 2019" that focuses on women entrepreneurship. Woman in business is going to be the trend of the world. We believe "Biz on Stilettos" can help women to build up their personal brand and have a clear picture of scaling their business in a heavily male-dominated world. We dare to care and inspire our today women for entrepreneurial success!
On behalf of my board of directors and myself, we are ready to embark in this wondrous and fruitful year 2019!

Ellen Chung
2019 President